Get Paid to Walk
Reading Time:
4
minutes
There are times in our life when we wish we could make money through some of life's simple pleasures… like walking! Whether it is a passive income, or a main source, there are many ways you can make money walking.
We take a look at some of the ways you can go about this.
Walking Apps
An easy way to earn money by walking is to get one of these free apps – all have some decent rewards. These, you can add to your phone and earn while going about your daily business. Getting to the rewards really takes some mileage mind, so this is in no way a primary income source.
Task Work
There will always be work to do, and that includes people in your local area who need anything from a little help moving house to collecting something or delivering something.
Ask your friends or advertise yourself as a car and a pair of hands for hire for anything within reason, and be prepared to help people for a small fee. Everyone's a winner.
The Human Sandwich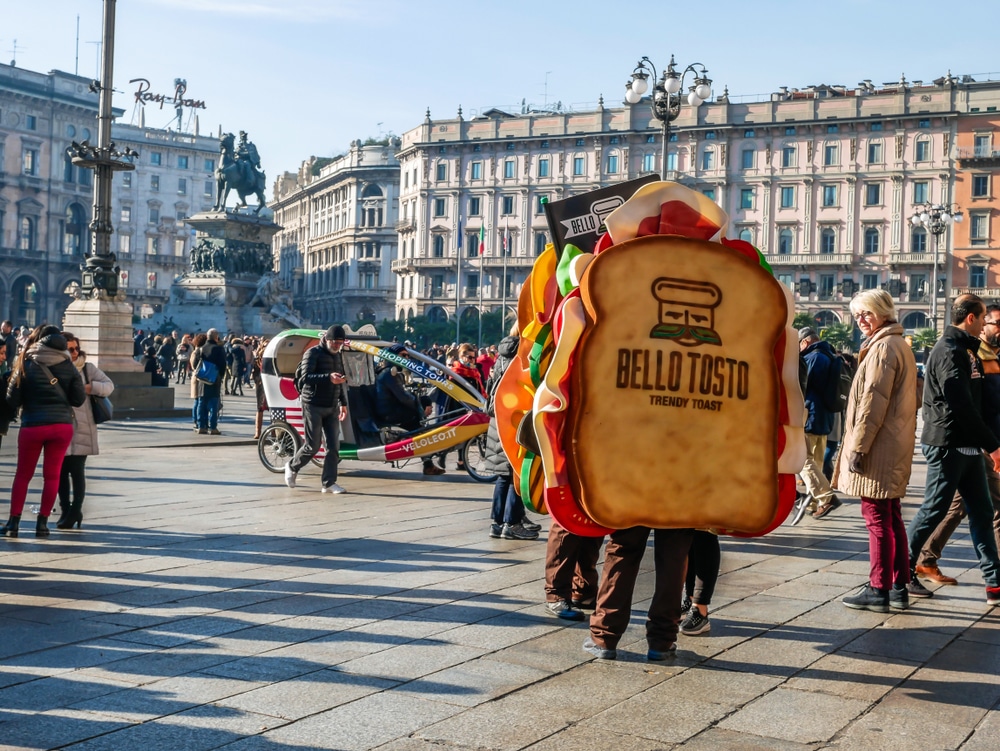 We've all seen them, and why shouldn't you be one of those individuals wearing a sandwich board advertising a local service or business? They're certainly eye-catching, and while you'll be standing around in all kinds of weather – so a solid constitution and a decent coat is essential – you will earn something neat enough to minimum wage to get some extra pocket money.
See if any local businesses already do this or are looking for extra help for this service, and as long as they're abiding by advertising laws, it's worth considering.
Tour Guides
Tour guiding is something you can do if you live somewhere with picturesque views and lots of local history: a well/planned town, city or wilderness route where you can lead people round landmarks and point out interesting things. You could ask at your local museums or art galleries if they have any seasonal work going, and it's usually designed to fit around your own available time slots.
If you want to become a ghost tour guide or similar, this is a competitive area and you will need to be a good public speaker and have lots of energy. You may also need to apply for certain permits and fit in with other guides in the area, so do your research before lunch considering this approach.
Dog Walking
There are bound to be dozens of people in your area with dogs that need walking, at times they're unable to provide the necessary care for their canines. To get into dog walking, ask around as, like parents of babies and toddlers, dog owners tend to know each other and where the best and safest dog walks are.
Every dog is different and has different needs, qualities and personalities, so you'll need to familiarise yourself with the various breeds and, more specifically, get to know the dogs and dog owners you're planning on walking.
Leaving your dog with a walker is an enormous exercise in trust, so you'll need to prove that you're a conscientious and caring dog walker, who knows when to let dogs off leads and which areas are better and safer than others for certain dogs. That said, you could quite quickly fill a day with walking time slots, as many dog owners find it tough to find the time to walk their dogs several times a day, so you could be onto a nice little earner.
Walking Clubs
Especially at this time of year, but also going into the warmer months, many people are looking for a way to keep fit and get out of the house, as well as doing a bit of socialising. Organising an outdoor walking club is a great way to pocket some regular membership fees while showing your club members some good walks in and around your town.
Depending on the age range and size of your group, you could suggest weekly or monthly walks that take in the roads, nature trails and fields around your town, with a good chance for people to get to know each other and chat as they walk, or just enjoy the scenery. As with the other money-making tips, a walking club will require some degree of research and organisation as you'll be responsible for a group of people, so things like having a first-aider in your group might be a wise idea before you begin.
Advertise online or in your local paper first to see what interest there is in such a club, then raise these points at the meeting: ask what would be a fair membership fee, what routes people would like to go on, and so forth. Again, a great way to make new friends and share ideas.