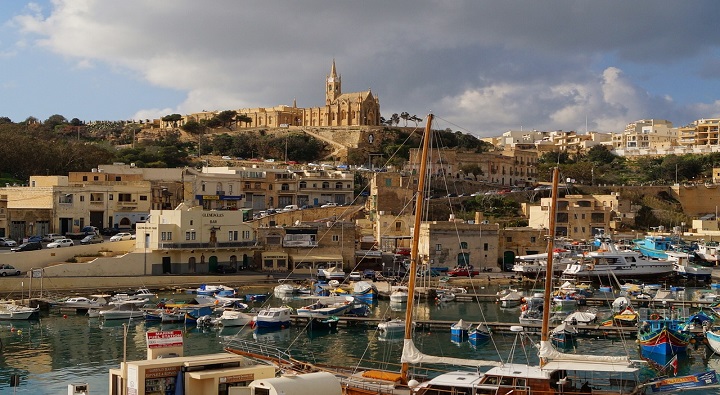 Malta Citizenship Today: The Reasons to Seek It
Reading Time:
3
minutes
Emigrating to another country is always an exciting and long-awaited event. Malta is one of the popular countries where many prospects open up. Today, the most effective way with guarantees is investment. Having received Malta Citizenship by investing money or in other legal ways, the document's owner becomes a full-fledged person of the European Union with all the ensuing advantages.
Benefits of Maltese Citizenship
Malta is a small island country where one can get acquainted with rich culture, history, and unique nature. The country is located on the Mediterranean coast. The rugged beauty of nature and peculiar climate will surprise those who decide to obtain Malta Citizenship by investment.
There are many advantages that depositors can enjoy after participating in the program. According to the expert opinion of Vladlena Baranova, an employee of Immigrant Invest, not every state offers such an impressive number of advantages to program participants.
Quality of Life
The general standard of living in Malta is relatively high. One can enjoy a comfortable climate, evergreen flora, and high-quality services here. The average temperature is 14 ℃ in winter and 28 ℃ in summer. The cost of living in the island nation is relatively high. Due to the high housing, food, and clothing prices, depositors pay twice as much as in other countries. However, this is compensated by the opportunity to receive professional medical care. Thanks to the EHIC insurance card, program participants can be served under the same conditions as EU citizens. The crime rate is low, and the safety of residents comes first. 
Education and Research
Minor children of investors can get an education on the island absolutely free of charge. The system for obtaining a document of graduation from the HEI is based on the Bologna system. Therefore, diplomas obtained from a Maltese higher education institution are quoted in Europe and the United States of America. However, if your child wishes to enroll in an institute abroad, the requirements for such candidates are simplified, and the tuition fees are lower than for third-country applicants.
Visa-Free Travel and Global Mobility
This item of Malta Citizenship benefits is the most attractive for those who prefer to see the world and experience the culture of other countries. Each depositor can travel to more than 180 countries. Holders of the golden document can reside on the island territory for an unlimited time and visit Canada, Singapore, Great Britain, Australia, and the USA without special permission. Undoubtedly, for many people, this is a chance to open a new page of their life and enjoy traveling to the fullest.
Economic Opportunities and Taxes
The country economically depends on other countries, as imports dominate over exports. Residents of the island trade in fish products, refine oil, sell pharmaceutical products, and develop integrated circuits. However, investments do not give basic tax privileges to the candidate, but it is possible to become a tax resident. There is no charge for wealth or ownership of real estate. It is not for nothing that this place is called a "tax haven."
Malta's Position in Passport Ranking
According to world statistics, Malta's Golden Document ranks sixth in honor. The list of passport ranking is based on the number of countries where one can go without visas, the cost, and the type of residence permit. Moreover, a high standard of living and access to all state benefits attracts every financially independent applicant.
Main Ways of Getting Maltese Citizenship
Like many other countries, Malta offers a program whereby citizenship can be obtained by investing money. The main goal and motivation for foreigners to become a holder of the coveted permit is to live in a safe and independent country with a high standard of living.
Contribution and Investment
In order to become an honorary citizen of the Maltese island state, one must undergo a process of investment in the economy of the country. The amount is not less than 700,000 euros. The applicant is not required to have exceptional business skills, higher education, or foreign language knowledge. After making the investment, the program participant can apply for citizenship. The approximate timeframe for becoming a certificate holder is 1 to 3 years.
Marriage
Here, everything is very simple and clear. It is the most budget-friendly option to get a Malta golden document. One can apply after five years of living together. Fictitious union is a criminal offense.
Birth, descent, or family reunification
This way of becoming a legal resident of the island nation is suitable for those with Maltese roots or children. Also, if your close relatives have a Maltese document, it is possible to apply without being present in person.
Conclusion
Financially independent people have fantastic options to spend part of their lives in a place where they can watch sunsets every day and enjoy a relaxed pace of life. If you would like to receive a detailed Malta Citizenship overview, contact the professionals at Immigrant Invest.
Disclaimer: MoneyMagpie is not a licensed financial advisor and therefore information found here including opinions, commentary, suggestions or strategies are for informational, entertainment or educational purposes only. This should not be considered as financial advice. Anyone thinking of investing should conduct their own due diligence.