Reasons to be cheerful: 62 things to make you smile in 2021
Reading Time:
16
minutes
Feeling the lockdown blues…even when it's not supposed to be lockdown?
It still feels like there is a lot to be gloomy about – the government and SAGE certainly seem to want to keep us that way! But we truly don't have to accept that. We can rebel and demand the goodness, happiness and light that is our right!
To help cheer you up we have found a few things to make you smile including some great bargains and events and also some good things we have all the time that we often forget about.
Honestly, there's lots to smile about!
Freebies!
1. Freebies online
Get free coffees at Starbucks, free clothes at Debenhams and New Look, free stuff from Amazon, and loads more in return for taking surveys and rating products and services through Toluna. It's a great site to while away a bit of spare time. Click here to join up now.
2. See TV and radio shows for free
Apply for free tickets to your favourite TV show or tour, as well as live and promotional events for new music:
Applausestore – Get tickets to big shows like Britain's Got Talent, QI and more.
BBC Tickets – See Strictly Come Dancing, be in Question Time and see all sorts of radio shows being made including I'm Sorry I Haven't a Clue.
Lost In TV – Where you can apply for tickets to shows like The Cube, the Paul O'Grady Show and The Apprentice: You're Fired!
SRO Audiences – For The Alan Titchmarsh Show, Pointless, Dancing On Ice and The Graham Norton  Show- to name just a few.
3. Phone calls for free 
Chat to your friends and family for free with  Skype.com – all you need is broadband then you can download it for free.
Once you've registered you find the username of the person you want to call and then click the green phone.
If your computer doesn't have a microphone built in you'll need to buy earphones and a microphone – visit Amazon which has lots of reasonably-priced headphone and microphone sets.
4. Grab free stuff for your home
Craigslist: Click on the 'Great Britain' menu then choose your nearest city. Look on the 'for sale' menu for the 'free' option and see all the items that are available to you for no money. All you have to do is pick them up.
Freecycle: Join a Freecycle network near you. Once you become a member of a local group you can view the items being given away, and post your own items. Everything posted must be free, legal and appropriate to all ages.
Snaffleup: This is the newest free item site of the four. It works in exactly the same way as the others. It's a good idea to register your postcode so the search prioritises items that are in your area.
Britishfreebies.co.uk – where you can find listings of various items that are offered for free online.
5. Have a free holiday
Don't bother with expensive hotels – kip on someone's couch instead!
Couchsurfing is great for meeting new people and having an authentic holiday experience – you choose who to stay with and they give you a bed to sleep in. Then you can repay the favour and sign up as a host yourself.
Here are some sites to get started:
Couchsurfing.com
Globalfreeloaders
Hospitality Club
Doing a house swap is another way to get a free holiday. Sign up to a house swapping agency – then explain where you want to go, when you can go and browse through the listings. Check out our article on the subject for more information on house-swapping.
Join up to Homeexchange.com to start swapping.
6. Get someone to do your chores for free!
Swap your skills with other people to get jobs done for free. Local Exchange Trading Schemes (LETS) have been set up all over the country to help communities swap their skills.
They work by creating a unit of 'currency' which can be collected when you provide a service – and then used to 'pay' for someone to provide a service for you.
For example: if you're a great cook, you can bake someone a cake and then use those credits to get someone to do your gardening. Check out LETSLinkUK for more information and to find your nearest scheme.
7. Free cinema tickets
Sign up to ShowFilmFirst for some free movie tickets. They email you when free screenings are available and give you a screening code which you enter on the home page.
Tickets are available on a first come, first served basis so you'll have to be quick!
8. Free beauty treatments
There are beauty salons and colleges all over the country in need of some guinea pigs to practice on and if you register your details with Salon Guinea Pig they can get in touch with you directly if they need models.
You can nab yourself a free spray tan, a free haircut or even a free wax!
9. Free caravan – to keep!
ParkHolidays are currently offering a free caravan deal. The caravan itself will be completely free of charge and you won't even have to pay for furniture, carpets or key kitchen appliances.
It's yours to keep or rent as you wish, and you'll also have full use of any facilities the resort has to offer, such as swimming pools, spas and kids clubs.
So what's the catch? Well the thinking behind the scheme is to try and encourage people to 'trade up' in the future (i.e. invest in a bigger and better caravan). But you're under no obligation to do that. You'll also have to pay the standard annual pitch fee which is usually around £4000 – £5000 plus a connection charge of around £400.
10. Free dental work
Get some free treatment by going to dental students at a UK dental school. Visit the British Dental Association for contact details of participating universities and read more in our guide to free dentistry here.
Don't panic – although they're not fully qualified, there are always trained supervisors on hand to help out. It will take longer than usual, so do bear this in mind.
11. Free money!
You could have hundreds or even thousands of pounds lying in dormant accounts and investments.
There's at least £15 billion in unclaimed financial assets lying around in Britain, according to the  Unclaimed Assets Register, an organisation run by credit agency Experian (ooh, and get a free credit check from Experian now).
Go to Mylostaccount.org.uk – this is a free online search service that will rummage through bank records for you. You have to enter your details and it will tell you if you've got any old accounts you'd forgotten about.
You may not have long left to claim the money so get all the info now!
12. Free courses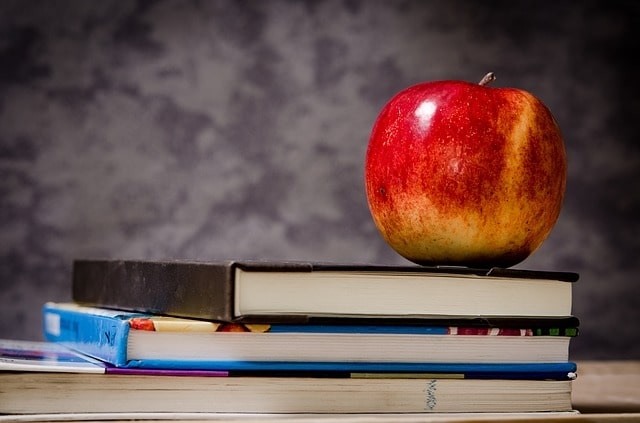 Learn a new skill and boost your job prospects for free.
There are lots of free courses around for example, the BBC offers free online courses on all kinds of subjects, and Vision2Learn has various free courses to hone your computer skills, money management and much more.
OpenLearn is another free online learning site which uses material from Open University courses – this is great if you want to supplement your education or if you just want to get a flavour of what the OU has to offer.
For tips on how to get free training and boost your job prospects, check out our article dedicated to the topic here.
13. Get free food by mystery shopping
Mystery shopping is a great way to bag yourself some freebies, like meals out, products and even cash. We know one Moneymagpie who makes up to £400 a month as a mystery shopper.
You will have to sign up to a decent agency but they're usually free to join and you certainly shouldn't part with any cash to be on their books. Check out JKS Mystery Shopping, TNS Global, Gfk UK and Storecheckers, who are all well known, reputable mystery shopping agencies.
For a more information read our article on how to become a mystery shopper.
14. Swap clothes – for free
Big Wardrobe allows users to swap dresses, shoes, bags and other accessories. Plus, membership is free.
Or are you happy to part with a little cash? Then check out our article on how to revamp your wardrobe for under a tenner.
15. Free cosmetics
If you're over the age of 18 you could try your hand at doing some cosmetic research online with Clicks Research.
It's really easy, you just try, review and keep new hand creams, moisturisers, children's products and all sorts of other goodies.
There are no unnecessary forms to fill in; all you need to do is provide your email address, a long-term home address (so they can send you products to review) and a phone number. It's a really great way to get hold of some new products in exchange for a review.
Top 15 bargains handpicked by the team!
16. Free MoneyMagpie eBook
At Christmas we gave away our '52 Ways to Make and Save Money in 2015′ eBook for free. It was so popular that, for a limited time, you can still download the eBook for free.
Download your free eBook here.
17. Cheap restaurant deals
Restaurant deals can be found all over the place and you can make some mega savings with sites such as Opentable.co.uk where last minute bookings are free and instantly confirmed.
Tablepouncer.com is also great for last minute restaurant bookings and often offers discounts of up to 70%.
18. Up to 70% off exclusive luxury holidays with Voyage Prive
Voyage Prive, the private travel club, has incredible new offers on their site every day with four and five star city breaks, beach holidays, rural retreats and more on offer!
Their past deals have included 65% off a two night stays at a luxurious four star Tuscan hotel (down from £168 to £59), and 56% off an all-inclusive holiday (with flights) to the island paradise of Maritius, to name just a few.
These hand-picked exclusive offers are only available to Voyage Prive members, but guess what? You can become a member completely FREE!
19. Get massive savings on dining out, experience days, spa treatments and more
Groupon offer great deals on a range of geataways, spa treatments, dining experiences and more.
They also have on-going offers for a variety of gadgets and beauty products.
See what deals you can get here.
20. Slash your fuel costs by up to 80%! 
To save big money on your motoring costs, try the ride-sharing website BlaBlaCar which connects drivers making expensive long-distance journeys with paying passengers.
We love the idea because it allows you to turn your empty seats into cash in hand!
21. Last minute hotel deals from £10 per person per night
If you're looking to find last minute bargains on a hotel room then you should check out Hotels4u.
They're offering last minute rooms from £10 per person per night from rooms only, to all inclusive luxury for business or pleasure.
22. Quit smoking with Halfpriceperfumes.co.uk
If you're desperate to give up smoking Halfpriceperfumes.co.uk might be able to help.
The website stocks a wide range of products designed to help you quit, including Nicotinell Liquorice Chewing Gum (£16.07 for 96 pieces) and NiQuitin Clear Patches (£15.63 forseven 24-hour patches).
23. Get paid between £40 – 200 for your views
It's a new year so why not find new ways to make money?
By registering with Take Part In Research you can supplement your income by sharing your views.
Group discussions on products and services take place in London and across the UK and you will be paid between £40-£200 for your time.
Even more, by joining you are entering a prize draw to win a £100 Amazon voucher!
Download the Nielsen Online Panel for free and every month that you keep the app on your computer you're entered into a prize draw where you can win up to £30,000 worth of prizes.
You're increasing your chances of winning just by surfing the web!
Download the free app here for your chance to win big prizes.
25. Have your car valued for free!
To avoid a nasty surprise when you come to sell or trade in your car, use CAP's super free online valuation service to check what you can expect to get for it.
Buy or sell with the confidence that you aren't going to part with any of your cash unnecessarily.
26. Cheap gym membership
If you rarely make the most of your expensive gym membership PayasUgym.com may have just solved your problem.
This website allows you to pay for your gym session per visit, instead of forking out on pricey joining fees and monthly membership costs.
Depending on the gym you visit prices start from just £4.50 per session, which means you make savings of up to 60% each and every time you go!
Hundreds of gyms throughout the country are taking part, so there's bound to be one near you!
27. Make easy cash from the comfort of your sofa
When you sign-up to InboxPounds you can earn cash for reading emails, completing surveys, watching videos and more.
InboxPounds is such an easy way to make money that you earn a pound just by signing up.
Join InboxPounds and start earning some extra cash today.
28. Free guides
Check out our free guides on a whole load of financial issues.
Whenever there's a change that will affect you these guides will take you through step-by-step.
See what guides are available now.
29. Special FREEBIE when you follow us on Facebook!
Follow us on Facebook and receive a FREE copy of our most popular eBook ever!
As soon as you've 'liked' us simply click on the eBook tab to the left of our Facebook page and download in seconds – it's that easy!
To follow us on Facebook click here now.
30. Get West End tickets for a tenner!
Until February 13th you can get tickets to all the top West End shows for as little as a tenner by going onto Getintolondontheatre.
There are all the big shows there like The Lion King, Wicked, Les Miserables, Jersey Boys and Billy Elliot.
It's a great opportunity to see those shows you've wanted to see for a while but couldn't afford to.
Websites that can MAKE you money
41. Make money from online surveys
If you spend a lot of time in front of a computer why not start making some cash from it?
Online surveys are a great way to make a little extra cash for minimal time and effort, and whilst they won't make you a fortune they can provide a nice little bonus to your regular income.
If you're interested in giving online surveys a go we recommend that you sign-up (for FREE) to these websites:
For more tips and advice check out our online survey article here.
42. Make money from competitions
Few of us ever bother with competitions because we think our chances of winning are so slim. Wrong!
Your chances are often a lot better than you think, but as the old saying goes 'You gotta be in it to win it.' For very little time and effort you could win anything from a year's supply of chocolate to a three week holiday in the Bahamas.
Check out our competitions article to see what are the latest comps to go in for.
43. Make £6 referring a friend
Hugely popular group buying site Groupon will give you £6 credit for every friend you refer.
To get the credit your friend must sign up and purchase a deal within 72 hours, so make sure you send them a deal you know they'll love.
Considering how many great deals they have you shouldn't have any trouble finding people to sign up!


44.  Earn by referring – Plusnet
Plusnet has consistently low prices for its broadband and they even cut your bills further if you refer your friends.
You'll get a discount off your monthly bill for every person that joins them on your recommendation, for as long as they are a customer.
There's no limit to the number of people that you can recommend – so you could get your broadband for free.

45. Get paid to listen to music 
If you love your music, sign up to Slicethepie for free and get paid to listen and review music by unsigned bands.
This isn't necessarily a big money earner as you'll only get a few pence per review at the beginning, but as you get a better 'scout rating' there is potential to make more and more money.
Not only is it a good way to make a few extra quid but you could get to hear the next big thing before anyone else.
Read how you can make money listening to music here.
Websites that can SAVE you money
46. Perfume bargains
There's no reason why you should still be paying full price for your favourite perfume, no reason at all!
Not when there are sites out there like HalfPricePerfumes and Allbeauty which offer discounts of well over 60% on many of the most gorgeous scents around.
47. Have fun on the cheap
Have you ever wanted to drive round a race track or jump out of a plane or have a luxurious spa day in a fabulous hotel?
All these and more are on offer at cut-price rates at Red Letter Days. Buy their vouchers for yourself or for a friend – there's lots to choose from!
48. holiday accommodation for less
If want to find somewhere good to stay while you're away, but you don't want to pay the commercial prices, check out Housetrip.com and Airbnb.com.
Both of these sites are full of rooms, flat, houses and villas that are rented out, by the night, by private individuals. You can often find a beautiful place that is rented out at a fraction of the cost of commercial villas.
49. Cheaper phone calls
We're often asked "what is the cost of 0844 numbers?" and our answer's always the same – never pay premium call rates.
Use the website SayNoTo0870 which lists alternative (and sometimes free) phone numbers for companies who only offer expensive 0870/1 and 0845 numbers on their websites.
50. Cheap holidays
If you're planning a hotel break at some point this year check out Expedia, eBookers, Hotels.com and Laterooms for incredible offers that could save you hundreds of pounds.
Do not book a hotel room without checking out these websites first – you've been warned!
51. Save 15% on bestsellers at Look Fantastic 
LookFantastic is a website that sells pretty much everything beauty related you can imagine and all at great prices. Expect to save at least 15% on RRPs.
If you don't know exactly what you're looking for, it also features the top 10 bestsellers in each section – perfect if you need a little inspiration.
Good things happening in 2021
52. The economy is improving.
Actually, it's a recovering slower than expected but there's a general lifting of confidence levels which is important because after a while that creates its own reality.
The more confident people and businesses feel, the more they will spend and the more that improves business and, therefore, the economy.
So things are generally on the up, even if it's only a very gradual improvement…and a bumpy one.
53. Savings rates are likely to go up.
It's not a definite but hopefully rates will start by the end of 2015. Actually it might not happen until early 2016 but the intention is there and that's what all the banks have in their sights.
We might (note: might) see a little bit of competition coming into the savings market. Take a look at the new savings rates on offer here.
54. The housing market will continue to grow.
Ok, predictions for growth in 2015 are about 4%, so not as good as last year, but it's still growth. Good news for sellers and buyers, not such good news for people trying to save for their first home.
However, if you're looking to buy this year London & Country are one of the best independent mortgage brokers in the UK. You can speak to them for free about your mortgage needs. You don't have to buy then and there, but the sooner you do some research the easier it will be to find out which mortgage deal is right for you.
55. Continuing improvements to ISA.
In 2015-2016 tax year the ISA limit will increase to £15,240.
Now widows and widowers will be able to inherit ISAs tax free as well – previously the ISAs lost their tax free status when the spouse died.
Find out more about ISAs here.
56. Great savings for over 65.
This month 'pensioner bonds' will become available for over 65s. You can get up to 4% interest on your savings which is considerably better than other saving bonds.
Find out more here.
Good things we mustn't take for granted
These are just a few of the MANY things we have for free every day. Do your own list to add to this. It really helps to remind ourselves just how much we have right now.
57. Free education, free healthcare, free libraries, free museums.
Seriously, we get SO much for free when you compare us to most of the rest of the world. Let's use the libraries. Let's visit the museums. Let's not complain so much about education and healthcare. We are given all of this every day and we are blessed
58. Beautiful countryside, grass, trees, flowers, birds, animals…
…you can add your own to this list. There's so much in the natural world in this country and abroad that we are effectively given for free. It's all around us – even if you live in a city – and we would miss it if it went. Every day we can appreciate all this good that we have for free.
59. Rule of law, free press, consumer groups and watchdogs. 
Sure, none of these institutions is perfect but they're there, they do a lot of good and protect us much of the time. Many countries in the world have none of these organisations so thank goodness we do!
60. Family, friends, the kindness of strangers
Every good friend and every loved person is another gift…wow, we've got so much…
Good financial products up for grabs
61. Pay off your debt with 0% interest for over two years
Barclaycard's Platinum credit card
is now offering a whopping 35 months with o% interest on balance transfers . The offer includes a 2.79% handling charge but there's six months' 0% interest on purchases which is handy.
If you're sitting on a chunk of debt that's taking time to shift, this could be the card for you. Find out more about the Barclaycard Platinum credit card now.
62. Turned down for credit? There's still a card for you.
If you've been turned down for credit but want all the benefits of a credit card, look no further!
The Capital One Classic Credit Card offers sensible, manageable starting limits of £200–£1,500, helping you keep control of your finances while spreading the cost of your purchases.