Brexit, what happens when you go abroad
Reading Time:
4
minutes
Brexit is supposed to happen on March 29th 2019 but so far we have no deal with the EU about how we are going to leave.
If a deal is struck (and that's not definite by any means at this stage) then both sides have agreed on a 21-month "transition" period that will start after the March 29th cut-off period to smooth things over. So if we strike a deal that both sides agree to, nothing much will change until 31st December 2020.
So everything below is based on the assumption that we will leave the EU without a deal in place on 29th March 2019 – in other words, a worst-case scenario.
The question is, how will a 'no deal' Brexit affect our holidays and business travel in the EU area?
Roaming charges
AT the moment, EU rules say that when you travel in EU countries you can use your minutes, texts and mobile phone data within reason at the same price that you would be charged at home.
This has been hugely helpful to those of us who travel in Europe and want to use our mobile phone normally. Before this ruling people often came back from holiday to face extraordinary phone bills!
If we leave the EU without a deal on 29th March then that rule doesn't apply to phone companies in the UK. In theory we could be pushed back to the times when we got charged astronomical fees for using our phones in Europe.
However, the main mobile phone companies in the UK – EE, Vodafone, Three and O2 – have all indicated that they don't have plans to reintroduce roaming charges once we come out of the EU. It looks like they all have an eye on the competition and realise that if one of them introduces roaming, customers are likely to switch to a company that doesn't.
Nothing is certain though. The UK government could create its own laws regulating roaming fees after we leave, but there would need to be a reciprocal agreement with the mobile phone operators in the EU to make it work.
Your passport
There will be new rules applying to passports issued by the UK, Gibraltar, Guernsey, the Isle of Man and Jersey if there is no deal. So after 29 March 2019:
You will need to have at least 6 months left on your passport from your date of arrival. This also applies to any child passports.
If you renewed a 10 year adult passport before it expired, extra months could have been added to your passport's expiry date but these extra months will not count in Europe.
Check your passport for free before you travel
You can use this Government tool to check a passport for travel to Europe
Put your details in and the tool with tell you if you're OK to travel or if you need to apply for a new passport.
countries affected
The new rules will apply for travel to and between countries in the Schengen area. These are:
Austria
Belgium
Czech Republic
Denmark
Estonia
Finland
France
Germany
Greece
Hungary
Iceland
Italy
Latvia
Liechtenstein
Lithuania
Luxembourg
Malta
Netherlands
Norway
Poland
Portugal
Slovakia
Slovenia
Spain
Sweden
Switzerland
but…
The new rules will not apply when travelling to Ireland.
Also, be aware that Bulgaria, Croatia, Cyprus and Romania are not in the Schengen area.
You can find the entry requirements (i.e. whether you need a visa or not) for these countries here.
exchanging pounds for euros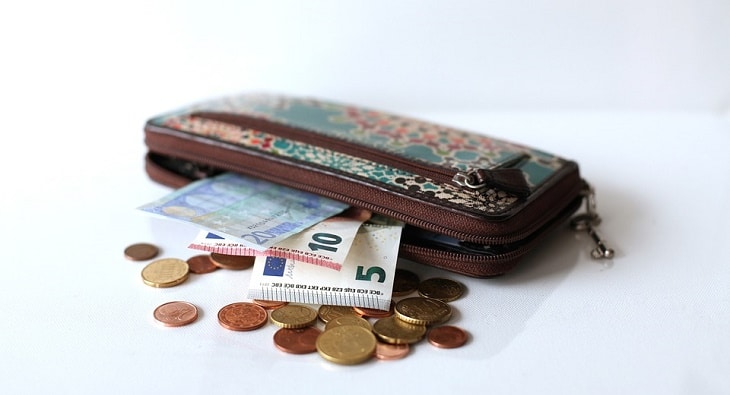 We've seen the pound slide against the euro since the Referendum vote in 2016 and it's likely to continue the slide as we move towards a no-deal Brexit.
After a no-deal Brexit the pound could drop quite hugely if it's clear that businesses and the economy generally have been negatively impacted. However, if the feared queues of lorries at the borders don't materialise and if businesses generally seem to be able to keep going after a no-deal Brexit then the pound is likely to bounce back up somewhat.
Currency fluctuations are notoriously difficult to predict – generally even worse than stocks and shares – so I don't have an answer to the question "should I buy Euros now for my holiday post March 2019?"
However, if you're planning on a holiday in Europe next summer it's probably a good idea to book a package deal now, in pounds, as you're likely to get more for your money at this stage. However, that's assuming a 'bad Brexit' with no deal. As I've said before, if we have a good deal…or just 'a deal'…then things will be generally easier and Sterling (the pound) is likely to stabilise or even bounce up.