Prepare for a blackout: The emergency kit you need
Reading Time:
5
minutes
When it comes to a blackout, they're not common in the UK, but it's always good to be prepared. Whether it lasts for a few minutes or a few hours, having a few pieces of kit in the house means you can stay warm and safe when the lights go off.
With the energy crisis growing more concerning everyday, and the war in Ukraine continuing on, we want to make sure our readers are prepared, should there be a blackout. Here's a list of non-electrical items you should have in your emergency cupboard, just in case!
Lighting
The first thing you need is light so you can see where you're going. Obviously it's important to have:
Matches
A collection of candles (even tea lights are useful when there's no light).
But for longer-term solutions you'll need more than just the naked flame. Here are some non-electric lighting suggestions.
Duronic Hurricane LED Torch
This clever bit of kit has four functions: It's a lantern, a torch, an emergency beacon, and a phone charger. It's powered by winding it with your hand, so takes some physical effort, but provides a lot of utility in one gadget. Perfect for a blackout.
LED light sensor
This is a useful gadget to have in your home whether there's power or not. It has bright LEDS and can illuminate steps, porches, hallways, stairs and cupboards. It uses rechargeable batteries, has a manual on/off switch, will stay lit for 20 seconds, can be used indoors or out and will detect movement to switch on and off. So if you fix it while you have power it will switch on when you don't, giving you instant initial light.
VARTA Indestructible 3AAA Torch
This extremely robust (9m drop test), water resistant torch with shock-absorbing, rubberised head will take you into any terrain.
It includes high performance LED with special lens optics and two modes: 100 lumens and 18 lumens (energy saver). It's made of high quality, specially hardened aircraft aluminium for maximum durability
Available from Tesco Direct, Robert Dyas, B&Q and Amazon, RRP £18.99
Battery-powered lantern
This rugged outdoor lantern is powered with 3 D batteries, which is ideal if you don't fancy winding up your light. It lasts for ages (12 continuous hours), so should see you through a blackout no problem. It's designed for camping but works great indoors too: You can hang it up or sit it on the table.
Bendy torch
Here's a clever idea – a bendy battery-operated torch that gets to those hard-to-reach places and can even pick up small metal objects you've dropped in a blackout!
Smarter than your average torch, Flexi Torch is the flexible, bendable flashlight that has a telescopic head which extends up to 57cm and a bending neck with 360° flexibility so you can light up awkward, cramped, hard-to-reach areas. It also has a magnetised head, which you can use to retrieve lost or trapped metal items like keys or screws. Get it for £9.99 on Amazon.
LED wax candles 
Once you have the basics covered, why not create a pleasant atmosphere in the cold with scented, battery-operated wax candles? You might as well set a romantic mood while you can! They're much safer than open flame candles too!
Warmth
The Snuggie is an awesome thing to have for cosy nights in front of the telly in winter, and for a blackout too! They're like a mixture of a blanket and a dressing gown, providing maximum warmth if the heating isn't working.
Onesie
People used to make fun of these or say they were just for babies, but now onesies are more popular than ever. They're warmer than a dressing gown as they envelop your whole body. Get one for everyone in the family and stay warm in a blackout!
Entertainment
You don't have to suffer in silence when the power goes. Here's a way to listen to the radio with no electricity.
Wind-up radio
Just turn the crank on the iGagditz Wind-Up Radio and your radio will charge up for you to play. It also has a solar panel, making it perfect for picnics in the garden or park on sunny days. It's also awesome for the beach, so you'll get a lot of use out of it.
Telecoms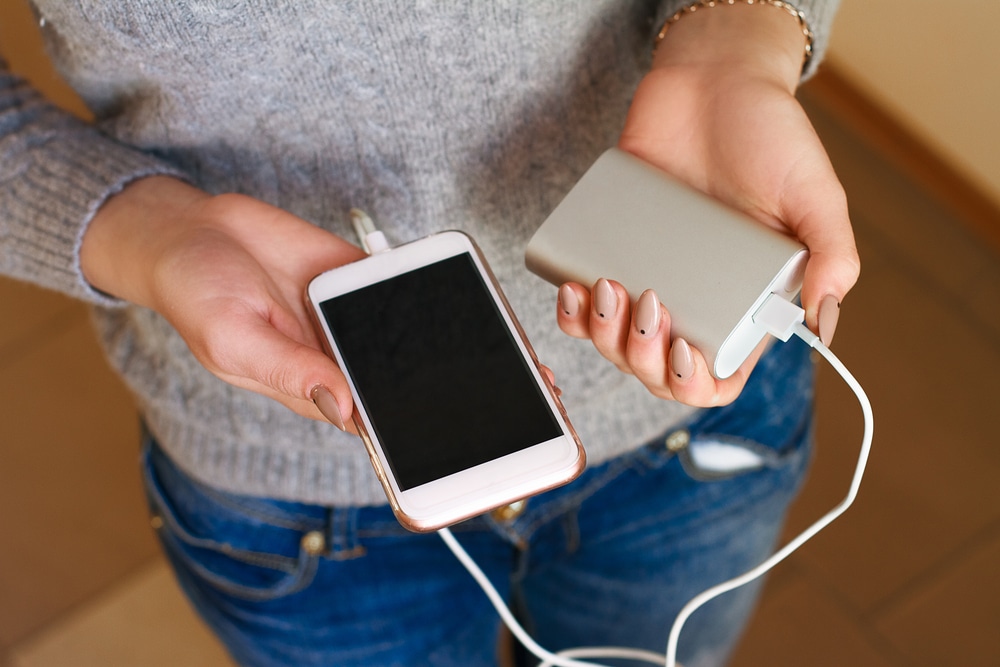 Old- fashioned phone
If you have hands-free phones in your home they suddenly won't work if there's no electricity. So make sure you have a basic, old-style phone in a box somewhere that you can just put straight into the phone socket. For example, how about this one with big buttons you can easily use in a blackout?
A power pack for your phone
RAVpower portable battery pack  
This is very useful for keeping your phone going when there's no power.
Will charge your phone four to five times before it needs recharging.
Dual output to charge two devices at once.
Charge the power pack and your phones at the same time if the power's on.
Great for emergencies and longer-lasting outdoor situations – no electricity needed
LED light indication – power and charge status
Available from Amazon, RRP £19.99
A solar phone charger
Solar power banks are perfect for charging up on sunny days and then using when you need them. They're often used for camping and hiking, where you won't be able to plug a power bank into a mains outlet. It's a green option for blackouts, too!
Cooking
The first thing you tend to miss when the power has been out for a bit is a nice hot cup of tea – or hot anything really – so be prepared with some non-electric cooking items.
Primus stove
It's a camping basic and nowadays it's small and relatively light so you can keep a primus stove in a cupboard or in a shed for when you need it. If you don't already have one for camping take a look at the Gravity Gravity III stove retailing on Amazon for £60.99.
Wonderbag – power free slow cooker
This is an amazing product – it's an extremely well-insulated cooking bag that keeps anything – from meaty stews and vegetable curries to simple rice and soups – cooking for hours without using any power.
The downside is that you need to start it off with power, but it does keep food warm for 12 hours. So if you're going through a blackout it's worth using it when there's power, knowing that it will carry on without it. Costs £54.99 but saves you £££s in power use!
Useful links