How to give generous gifts without spending loads
Reading Time:
5
minutes
We all have that one month in a year that is just impossibly full of important birthdays that require gifts. For many of us, it also happens to fall over the festive season, which means we have a double gifting load.
Well, the good news is you don't actually need to dig yourself into a pit of debt by gift giving.
We've come up with 8 great ways you can give amazing gifts without spending much (or any) money. Don't worry, it's not stingy – it's just being cost effective!
Take a look:
Regifting
It's the oldest trick in the book, but it requires some exceptional observational and organisational skills, as well as an uncanny amount of tact.
In order to re-gift without causing offence, you need to have a good system in place and know exactly who gave you what.
You can't run the risk of re-gifting a gift to its original buyer, or anyone close to them. Also, you can only re-gift things that are still in perfect condition – often this is something that's actually quite nice, but just doesn't suit your taste or needs.
Once you have your system in place and a solid database of which gifts came from whom, you're all set. It will save you loads of money without anyone suspecting you of pinching pennies!
Buy gift cards
Need to get a last-minute gift, but don't have much cash to spend? Gift cards are the answer to your problem! They're easy to send in the post and let the recipient choose something they actually want. You can even send instant e-gift cards if you've forgotten that all-important birthday!
Research has revealed that about 30% of vouchers worldwide go unused each year. That amounts to about £65 billion ending up in the bin.
CardYard is a marketplace for gift cards, allowing people to sell their unwanted vouchers at a discounted price. It offers an incredible variety, and buyers can save up to 30% on all sorts of brands.
So, all you have to do is order the gift card, pay the money, and you have your eleventh-hour gift sorted! And if you've got a gift card for a shop you'll never go into, you can sell it here to get a cash alternative, too!
Buy gifts at charity shops
If you're not much of a thrift-shopper, you're seriously missing out!
Charity shops are little treasure chests if you just have the time and the patience to do a thorough search.
From vintage clothes to books, antique jewellery and quaint ornaments, you're bound to find something that tickles almost every fancy.
If you're planning on implementing this plan for the festive season, however, we suggest that you start shopping a lot earlier in the year. By the time November rolls around, all the really good stuff will be flying off the shelves, purchased by other smart gift-givers just like you!
Sign up for our Freebies newsletter to receive gifts
That's right – we've got your back!
Our monthly Freebies Newsletter gives you the opportunity to get your hands on quality products and offers at no cost.
From make-up to magazines, food and drink to homeware, we make sure to have the perfect freebie for everyone.
This is also a great way to build up an amazing stash of gifts to give as the need arises.
Give home-potted plants as gifts
Everyone loves a pretty potted plant for their homes. But, frankly, sometimes they're just ridiculously priced in the shops.
Cut these costs by saving any beautiful containers you receive into soil receptacles. While you can buy a plant at the nursery, if you have your own garden or thriving indoor plants, you could even save more by propagating seedlings/cuttings for the purpose of gifting later on!
Once you've potted your plant in the pretty container, just tie an attractive ribbon around it et voila: a perfectly classy gift at minimal cost.
Make your own hamper gift
Making hampers can cost very little and the goodies inside can be bought in bulk or made at home to bring down costs. Creating your own also means you can truly personalise it with items you know the recipient will love.
If you have trouble finding wicker baskets, you can also buy attractive boxes for affordable prices from various packaging companies. Try looking in your local pound shop for starters – they'll often stock a number of gift boxes, bags, and baskets.
Find out more about making your own hampers by reading this article.
Gift a home-cooked meal or baked goodies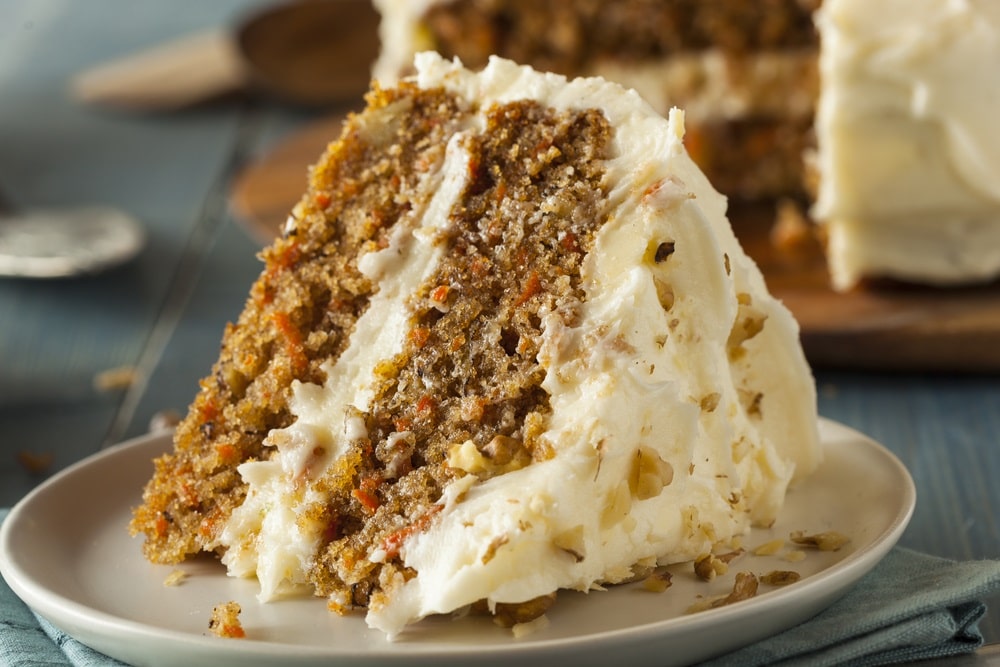 If you're a whizz in the kitchen, why not use those skills in your gifting game? For an event like Valentine's Day, your cookery skills can certainly win a heart!
Instead of buying someone an expensive gift, bake them a beautiful birthday cake that they can share with friends and family.
Alternatively, invite them over to your home for their favourite meal. You might be surprised how many people would see this as a real treat!
Give the gift of experience
Now, the first thing that might pop to mind is something like skydiving or zip-lining. However, nobody ever said that only extreme experiences make nice gifts!
Does your friend or family member enjoy going to the cinema? Gift them a movie ticket and some cash to treat themselves to popcorn and sweets.
Need to find a present for an outdoor-lover? Instead of giving them an expensive mountaineering gadget, take them on a hike they've never been on and bring some fancy snacks.
Often, the best gifts are the most simple and thoughtful gestures!