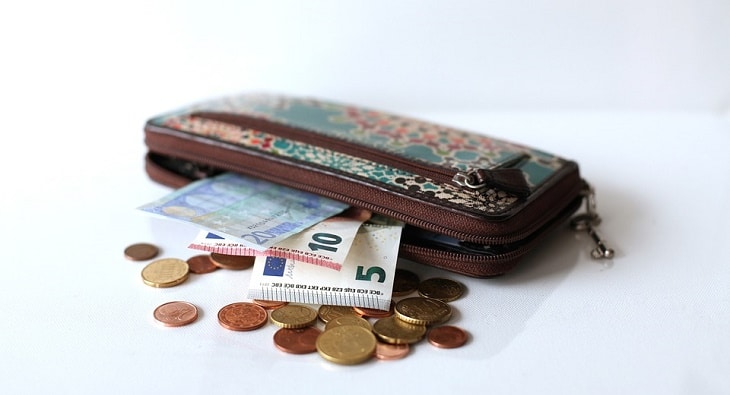 How To Protect Your Money On Holiday
Reading Time:
6
minutes
We have had a few readers ask us "How do you protect your money on holiday?" So, this is an answer to that.
This is how to plan for a safe holiday – to protect yourself, your money and your family just in case the worst happens.
Get a good deal on travel insurance
First things first – travel insurance.  We say it over and over again and it seems obvious, but the Association of British Insurers say that one in four people choose to travel without it.  Here's the best tip we can give you – don't be one of them!
Travel insurance doesn't have to cost the earth if you shop around, and can you really put a price on your family's safety or your own peace of mind?
Have a good read of our travel insurance article to find out how to get the best deal, what you should expect from your cover and loads more useful nuggets of information.  As well as that, take heed of these tips:
Cheapest is not always best – check the policy carefully to make sure it provides you with adequate cover.
Keep a copy of the policy and take it with you – it is the legal contract between you and the insurance company.
Make sure you also have the phone number you need to call in an emergency stashed away in a few places amongst your luggage.
If you have an accident and you were drunk or on drugs at the time, your insurer will not cover you.
If you have a pre-existing medical condition you must declare it when you apply for your insurance.  If you don't, your policy may be invalid, which means no claims will be paid – not to mention that lying in your application is in fact fraud!
Invariably the best deals on travel insurance can be found online.  If you're going to use a comparison service, it's probably worth having a look at more than one, just to make sure you're getting the very best deal. Websites such as GoCompare.com are a good place to start.
Even the over 60s can get a good deal on their travel insurance; with more seniors travelling abroad than ever before, you should be able to find a competitive price for your policy too.
OK, that's the tough stuff done.  Read on to find out how you can hopefully avoid having to claim on your insurance.
Also see this – Travel: what you need to know before you go
If the flight is cancelled
Flight cancellations can cause major headaches.  If your flight is cancelled and the airline can prove it was because of 'extraordinary circumstances' (which unfortunately includes the airline going bust), then you're not entitled to compensation.
However, you may still be able to get your money back if:
You paid for the flight with a credit card or Visa debit card – your credit card company will cover you under Section 75 of the Consumer Credit Act.
Your flight was booked as part of a package or through an ATOL-bonded travel agent – you can claim your money back through them.
Your insurance policy covers you for the cancellation of scheduled flights.  This should be referred to in the policy as Scheduled Airline Failure Insurance (SAFI), but unfortunately, not that many insurers will include this in your cover.
Essentially – make sure one (or preferably two) of these apply to you when booking your flight, then one way or another you'll be covered if the worst does happen.
What about travel agents?
Under the Package Travel, Package Holidays and Package Tour Regulations 1992, all package holidays must be ATOL bonded.
This means that if the airline or the travel agent go bust before you travel, your money will be refunded and if you are already away, the Civil Aviation Authority will make sure you get home.
Always make sure that you book with a travel operator who is a member of ABTA (The Association of British Travel Agents) or AITO (The Association of Independent Tour Operators).  This will also protect you from travel companies getting into financial trouble.
Of course, it is still always best to check when booking what protection is included.
Protect your money on holiday
Unsurprisingly, the majority of credit card fraud occurs abroad, so you'll need to be extra careful if you decide to take your cards with you.
If you do take a credit or debit card with you, make sure you store the card company's 'lost and stolen' number in your phone, and make of note of it somewhere else too.
You should also consider signing up to a card protection service.  You pay a small fee – usually about £20 – and register the details of your cards and other important personal documents such as your passport.
That way, if anything does happen, you'll just have to ring one number and they can do everything needed, like cancel the cards and order replacements.
Credit card charges abroad
Another thing to remember if you're going to take your credit or debit card abroad is that most will charge you when you use them overseas.  Contact your provider for details of these charges.
There are several prepaid cards out there specifically designed for foreign travel.  You have to purchase the card (although you can get some for free) then you simply choose which currency you want your card in (euros, US dollars or sterling) and you can load it with as much as you want.
Remember that you can only spend the money that's on the card – so once it's gone, it's gone.
If you do take a credit or debit card with you, make sure you store the card company's 'lost and stolen' number in your phone, and make note of it somewhere else too.
Save Instead
You could, of course, put booking your holiday on hold for a while and put the money aside instead.  Get the best rate of interest you can in this tough financial climate and watch some interest accrue on your hard-earned cash until a bit nearer the time you want to go away.
To find out more about how notice savings accounts work, click here.
protect your cards in your purse or Wallet
You would think that while your credit cards are in your purse or wallet they are safe.
Sadly that's not always the case. It's possible for people to use a 'reader' to take your card details through your wallet.
This sort of thing can happen anywhere, but it's particularly rife in tourist spots, obviously enough. So protect your cards by having a specially-lined wallet such as the ones by designer Shona Easton. This one – the Bertie purse – is typical of the genre. This purse has been designed with special metal, 'card-guard' blocking interlining in the body of the purse, so you can be sure that your contactless credit cards are protected from scanning devices. It costs £79, is made of leather and comes in four colours.
Also, see here how to get the cheapest foreign currency
Other precautions to take
Security
In most holiday destinations, there's no reason to suspect you're in any more danger than in the UK. Having said that, when you're somewhere unfamiliar and you're obviously not one of the locals, it's always better to be safe than sorry.
A document wallet is a really good idea if you'll be staying in hostels or more budget hotels that don't have a safe.  They fit comfortably and easily under your clothes, without being obvious.
If you have to carry documents like your passport around with you, this is the best way to keep them safe.
Make sure you make copies of all your essential documentation, take some with you and leave some with friends or relatives at home.  Just to be extra safe, it's worth scanning the copies and emailing them to yourself.  That way, you'll always have access to them in an emergency.
Find out here how to stay connected on your travels