The best free indoor exercise videos
Reading Time:
6
minutes
Looking for the best free indoor exercise videos? With the cost of living increasing rapidly, we are all trying to save the pennies where we can. For many of us, this may include gym memberships and exercise classes.
So with that in mind, here's a roundup of the best free exercise videos to keep you moving when you're trying to save money.
Sport England
The leading sports charity, Sport England, have a huge #JoinTheMovement campaign to encourage everyone – all ages and fitness abilities – to get moving while we're at home. It covers everything from working out with the kids to general fitness tips. Yoga, strengthening, and mindfulness resources help balance mind and body.
The aim of the campaign is to encourage everyone to get moving. So, unlike most other fitness videos, there are options for pregnant women, older people, and those with disabilities or long-term health conditions that require adapted workouts. View the resources here.
The Body Coach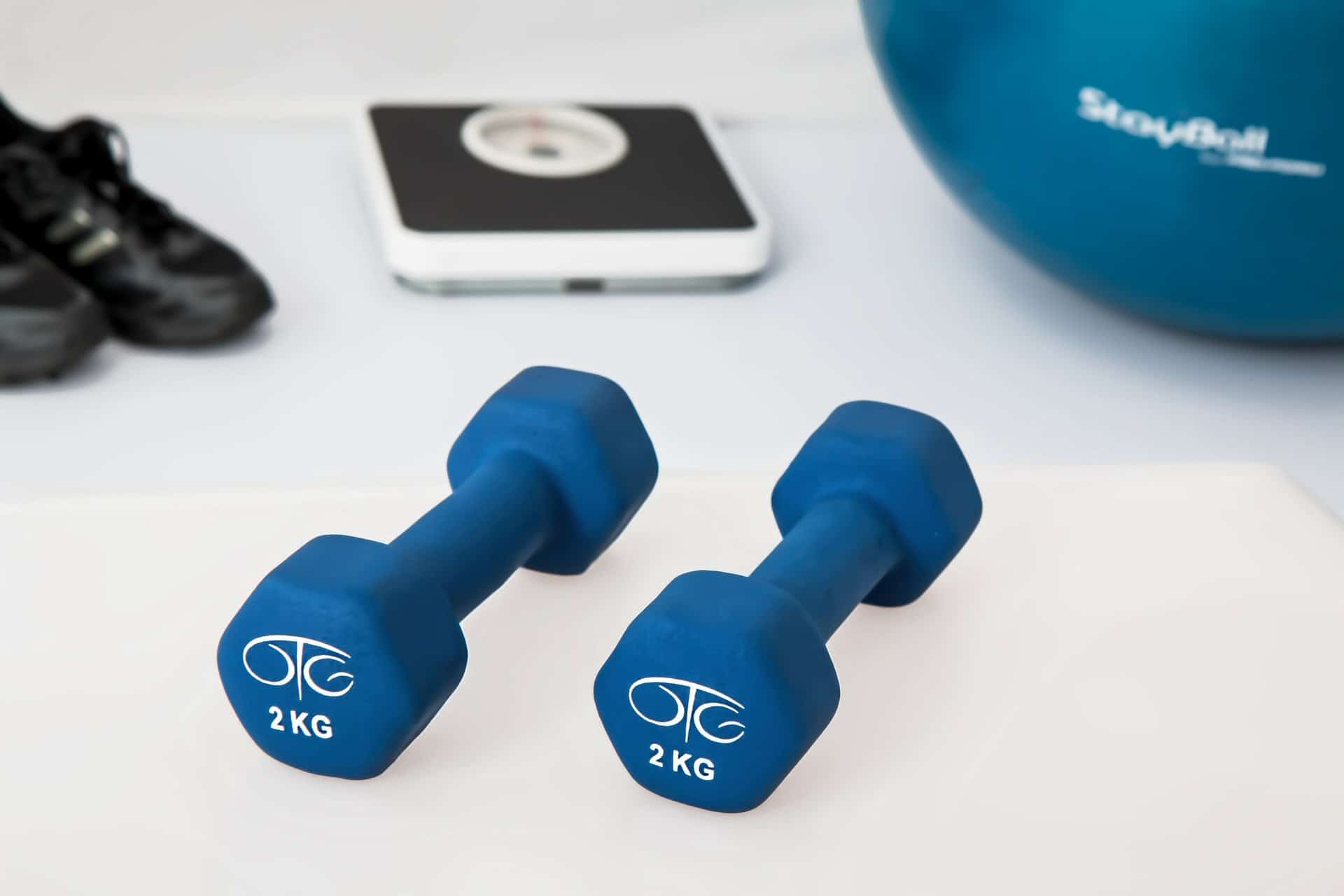 Joe Wicks (AKA The Body Coach) is a well-known British fitness instructor and author of healthy cookery books. He focuses on splitting up your diet and exercise goals into manageable chunks. For example, in 2020, he launched a 7 Days of Sweat Challenge. These are 20-minute sessions over the course of a week designed to get you moving.
It's always important to stretch before and after a workout. You can search 'Body Coach stretching' on YouTube to find warm-up and wind-down stretches.
Why not get the family involved? There are loads of other great sections on his YouTube channel, including Kids Workouts to Do At Home.
If you're interested in his books, you can get popular titles like Lean in 15 and Joe's 30 Minute Meals on Kindle, so you don't even have to leave the house to start learning how to eat more healthily! Have a ponder in charity shops for these books too, and save yourself even more money.
Leslie Sansone's Walk at Home
If you prefer a gentler exercise regime, Leslie Sansone has a very specific workout routine that may be right up your alley: the 'Walk at Home' exercise plan.
Leslie's got a magnetic, super peppy personality that will keep you entertained while she takes you through how to walk on the spot to get fit. So, no need for any fancy equipment or outdoor space. Just put on your exercise gear and start walking!
While all of her videos are focused on walking, there are specific workouts tailored for different types of workout. For example, the 5 Minute Belly Blasting Walk. Also check out the 1 Mile Happy Walk and Fast Walking in 30 Minutes. Finish up with the Cool Down Walk, which takes just over five minutes.
What we love about Leslie's Walk At Home series is that it's suitable for virtually any age and fitness level, with long and short walks depending on how much exercise you can handle. Her personality will keep you smiling while you exercise, and everyone can get up on their feet and walk along to the videos, whether you are alone or with a workout buddy.
POPSUGAR Fitness
POPSUGAR's exercise series is great for more active exercisers looking for specific timed workouts. For example, there's the 8 Minute Flat-Belly Workout with Astrid Swan, and the 30-Minute Cardio Latin Dance Workout.
While the videos are pretty energetic, what's fantastic about them is they require only very basic equipment (like dumbbells), or none at all. For example, the 40-Minute No-Equipment Cardio and Sculpting Workout. This is a fantastic and comprehensive routine that requires no more than a bit of space in the living room. They sometimes show exercises on mats, but if you don't have one then a towel will usually do! Just wash it after it's been on the floor.
And not all of POPSUGAR's workouts are for advanced exercisers. Check out the 15-Minute Beginner's At-Home Cardio Workout to get to grips with cardio exercise. Using all time indoors as the weather turns colder and learning how to exercise and get really fit is easy with videos like these!
NHS Fitness Studio
Did you know the NHS has a catalogue of free exercise videos for different preferences and fitness levels?
It may not sound as glamorous as POPSUGAR and the like, but the different sections and straightforward videos are actually pretty excellent. The workouts are split into four main sections, which are aerobic exercise, strength and resistance, pilates and yoga, and other fitness plans.
The 'other' section contains everything from 10-minute workouts to a full-on 12-week fitness plan. Perfect for self-isolating newbie and advanced exercisers alike!
As well as engaging videos, the fitness plan section has handy, straightforward articles on different topics. These include the benefits of exercise, why we should sit less, and exercise as you get older. Check them out as an introduction to exercise if you're new to it!
And far from being boring instructional videos, you'll also find a belly dancing exercise video, and one on getting fit with the La Bomba dance. Plus, because the articles and videos are endorsed by the NHS, you can trust they're giving you excellent guidance.
Danielle Peazer
Danielle Peazer has a superb YouTube series focused on fun exercises, usually accompanied with pumping dance beats to keep you moving. She's a professional dancer, so her videos are well informed and focus on the exercises that work.
She has a three-minute Dance Workout for Everyone which will get you started, then move on to the Low-Intensity Workout and also check out the Upper Body Sweat Workout. There are plenty of other targeted regimes to have a look at, too.
Her other lifestyle videos will be appealing to anyone who loves an insight into the day-to-day activities of professional dancers and fitness instructors. When you feel like you know more about the person teaching you exercise routines, it can really help keep the motivation and interest going!
Blogilates
Blogilates, run by Cassey Ho, is a combination of pilates and 'bootcamp'-style workouts for serious exercisers. The majority of the videos are pretty intense, but usually nice and short. These include the 12 Minutes to Toned Abs Workout and 14-minute Beautiful Body Pilates.
As you'll see when browsing YouTube videos, personality goes a very long way when trying to follow a fitness video. Cassey is one of the friendliest and most engaging instructors we've found. Her smiley personality and simple approach to getting super toned and fit are a winning combination.
Cassey also talks about important issues like body image. Don't like your body? This video will change that talks about how to work on feeling better about yourself, and gives inspiration on proactive steps to take.
MadFit
What's great about MadFit's videos is that they offer great exercises you can do in short bursts. Many of them are broken down into short bursts, like the 15 Min Sixpack Workout and the 20 Min Full Body Workout.
Still not short enough? The Billy Eilish Bad Guy Full Body Workout Routine only takes three and a half minutes. And the same for the Shawn Mendes, Camila Cabello Señorita Ab Workout Routine. These little videos make getting fit to your favourite songs fun.
String a few of these videos together for an entertaining and varied workout routine that covers all the bases. There are loads of other song-based workouts, so check them out.
Particularly recommended if you're just starting out is the Beginner Flexibility Routine. This will train you on how to make your body more flexible, in a gentle way you can take at your own pace if you like.