15 things you must do before 2020 begins!
Reading Time:
10
minutes
2020 is just around the corner and though you might be winding down and getting ready for Christmas, there is still plenty that you could pack into 2019 to end the year on a serious high.
Don't let the dark and cold stop you enjoying yourself. There's loads going on that can enrich your life.
Here are 15 things you should do before 2020 begins…
1. Buy cheap tickets for West End shows
Definitely do before New Year: each year Get Into London Theatre hold an annual ticket promotion run by the Society of London Theatre so you can get cheaper tickets for over 50 top London shows.
Tickets are on sale now for performances from 1st January to 13th February and must offer a discount of at least 25%! Tickets are either £10, £20, £30 or £40 depending on the show and there are no booking or postage fees.
So don't wait to pay full price for your tickets, get yours at a discounted rate at Get Into London Theatre. Make this your opportunity to see Wicked or The Lion King or any other show you've been dying to see.
If you'd like to know how to get cheaper tickets all year round then read our article on how to find cheap and last minute theatre tickets.
2. Get your self-assessment sorted
Rather than waiting until January why don't you take the weight off your mind and get it sorted out early? At least you won't have to worry about getting any nasty fines!
Read our definitive guide to filing your tax return if you're in any doubt.
3. Avoid a £1,000 fine by updating your driving licence
This definitely one to do before New Year so that you remember!
If you haven't updated your driving licence for a while then make sure it is still in date – and has the right photo – before the new year.
You are legally required to update your licence and your photo every ten years or else you could be hit with a £1,000 fine! To renew your driving licence there is a £20 charge, and you can do so via the DVLA website. 
Equally if you have changed your name or your address you must notify the DVLA or you could also face a fine. If you just need to change your name or address you can do so for free on the DVLA website.
Read our full article on renewing your driving licence here.
4. Buy new stuff in the boxing day sales
Knowing when to buy is the secret to being successful at this time of year. If you buy before Christmas you're likely going to pay full price , but if you leave your buying until the new year the best bargains may be gone and prices will soon return to normal.
Your best bet is to hit the shops for the boxing day sales – all the prices will be down and you'll be first in the queue for the best ones. Remember, these days it isn't just about hitting the high street, don't forget to shop online as well for, often, even better bargains!
In fact, even better (if you're anti-social and hate the festive season anyway) is to start on the online sales on Christmas Eve. Yes. sounds wrong but loads of people are doing it and Christmas Day, rather sadly, is now one of the busiest days for online shopping!
5. Buy train tickets before the price hike
When it comes to buying train tickets, purchasing in advance should be your first port of call no-matter what time of the year. You can save a staggering amount if you book your tickets well before travelling.
But in January train prices will rise by 2.7% (twice the rate of inflation) so if you know what days you need to travel, start buying your tickets now and avoid the price hike.
You can also save by getting yourself a Railcard. These are open to people over 60, students, disabled, families and those in the South East region. They will take a third of your journey if you take the right trains. Take a look at Railcard.co.uk
To save money on tickets always use great sites such as thetrainline.com and Raileasy. It's particularly handy to use Raileasy because they have a Split Ticket site where you can cut your train costs by buying two or more tickets that cover different parts of your journey. Bonkers, we know, but often if you do that you can get the journey much cheaper then if you had just bought one straight ticket!
6. Go ice skating
Ice skating is not something that many of us do regularly but December is the perfect month to give it a go. In London alone there are ice skating rinks at the National History Museum, in Hyde Park, the London Eye ('Eyeskate' – see what they did there?) and Hampton Court Palace to name but a few.
In Birmingham you can do it at Centenary Square, in Wales you can do it at the Celtic Manor, on Swansea seafront and at the Cardiff Winterwundercoverland. Outdoor skating rinks are all over the country so check online to see where your nearest one is.
Wherever you are there's likely to be a rink somewhere near you so don't let the opportunity pass you by. This is definitely one to do before New Year. You never know, you might just be a natural.
7. Clear out your clutter
It's easy to let clutter build up over time and before you know it your house is filled with junk you no-longer want (especially after Christmas where people tend to buy you rubbish to add to your collection.)
As you know, we run the national Clear Your Clutter day in March (check out our Clear Your Clutter section here to see more) and we absolutely believe in saving and making money by shifting your junk, selling it, re-using and recycling and even swapping things you don't need with your friends and neighbours.
Sort out your house and get rid of the things you no-longer want so you can enter the new year with a nice clean house. Don't throw your things out though – remember, one man's junk is another man's treasure.
A lot of people sell junk and unwanted presents in January but if you do yours now you will have a better chance of making sensible money. Some of your stuff might make good Christmas presents that others will buy.
If you've got a lot of stuff to sell you could have a car boot sale – for more information read our article on turning your trash into cash with a car boot sale.
If you've got a load of old CDs, DVDs and games then you could trade them into a second hand shop or sell them online. There are some great sites to sell your stuff on such as Amazon and eBay.
8. Catch up with old friends
In the hustle and bustle of everyday life it's very easy to drift apart from people you are close to and before you know it weeks, months and even years have passed since you last spoke to them.
One big think you should do before new year is to phone an old friend who you've lost contact with and find out how they are. Or if you're a big social media user send them a private message and re-initiate contact that way. What better way is there to enter the new year with an old friend back at your side.
9. Sort out your CV
If you're in regular employment then your CV may have been left to accumulate dust but it's always a good idea to keep things up-to-date.
Obviously you never know what's around the corner so it's better to have your CV updated for when you need it. But on a positive note if you keep your CV online (as many do these days) and regularly updated then you might find yourself getting headhunted. Even if you don't want to leave your current job, it's a good way to negotiate yourself a pay rise!
A new year and a freshly updated CV should go hand in hand, so read our article on how to write a killer CV. 
10. GO TO ONE OF THE UK'S WINTER WONDERLANDS
Why not join one of the UK's festivities at a Winter Wonderland?
Go in your bobble hat, drink some mulled wine and enjoy the rides in Hyde Park, Manchester or Cardiff.
Most are free to enter but there will be a charge for food, refreshments and to go on a funfair ride.
Nonetheless, it's great fun for all the family and will help you see out the decade in style! Be sure to head to one before early January as they shut for the year around then. In Your Area has a good guide to some of the UK's best ones.
11. JOIN THE GYM
Everyone has a bit of a binge over the Christmas period and that's to be welcomed. Working hard all year means you can have some time to unwind and relax.
But, you may want to put all that food you consume to good use by committing to joining the gym. Some will have discounts ready for you, others will allow you to join on a no contract basis.
Why not see what your local gym has to offer and consider signing up so you can put all that festive grub to good use in the New Year.
12. CHECK OUT THE CINEMA
There's never been a better time to check out what the local movie theatre has on its showings list.
You can check out a festive film before Christmas Day or you can see one of the alternative sci-fi, thriller or action showings. The cinema is likely to be cheaper than the regular theatre, so for as little as £5 with Vue you can check out one of the latest big screen showings.
Currently showing includes Jumanji – The Next Level and Last Christmas. There's also Frozen 2 for the kids as well. And don't forget, the new Star Wars is just around the corner!
13. BOOK A CHEAP CITY BREAK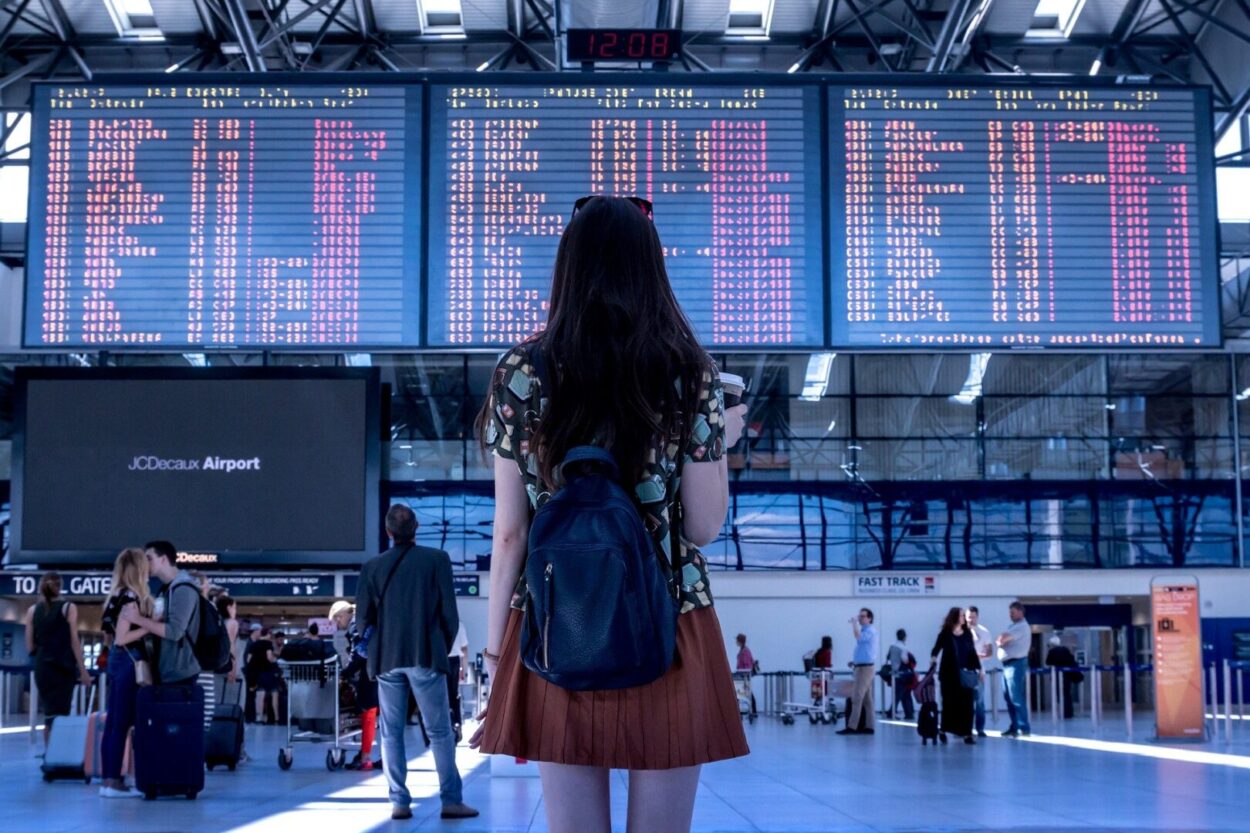 This may not sound like the right time given how much you're going to spend on Christmas presents – but why not check out some of the latest holiday deals from sites such as Holiday Pirates. They're currently offering flights to Milan in Italy for only £10 return.
What with all the Christmas spending, while your pockets might be squeezed, see if you can squeeze them any further to bag a holiday bargain before they're gone.
You don't have to go right away; save the date for February, March or even later if you fancy, but get in on some cracking deals and you may be flying away for far less than you had anticipated. A few days away might be just want you need after a hectic festive season.
14. Start your New Year's resolutions
No, we're not making a mistake, we really do think you should start your New Year's resolutions before the new year actually gets here.
Really it makes more sense to start now, after all starting on January 1st after you've stayed up late and likely drunk too much the night before, is probably not the best time to make decisions about life changes.
Plus it will mean you can approach Christmas feeling healthy and fresh rather than letting yourself get all bloated and then punishing yourself for it over the first few months of the new year.
For more information read our  vital tips for keeping your 2019 New Years resolutions
15. Start getting your finances in order
Ok, this one is easier said than done, but start making a conscious effort to get your finances in order so that when the new year comes you'll at least be in a better position than you were the year before.
Do a bit of research, find out if you could get better deals by switching – did you know, for example, that 98.8% of customers can save money by switching their energy provider?
If all you do before the new year gets here is formulate a plan with clear aims (such as saving a certain amount, or thinking of an extra way to make money), you'll be in a better position than if you do nothing!
Even doing a small thing like subscribing to our newsletter (wink, wink, nudge, nudge) can make a big difference as you'll have regular money-making and money-saving ideas sent to you each week throughout the year, as well as the best bargains and important financial reminders.
Let us know if you have any other ideas for things you should do before the new year arrives in the comment section below.